CORPORATE PHILOSOPHY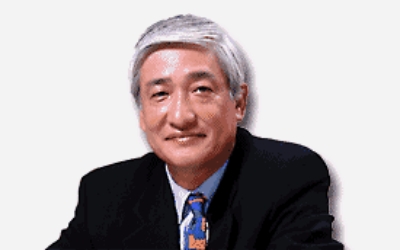 Be a youthful trading company where each member takes pride and is always striving to realize future dreams for the purpose of attaining an affluent and pleasant life.
Try hard to improve customer relationship through sincere and fair corporate activities and contribute to society and the development of the chemical industry.
Y. Takahashi, Senior Adviser (the founder of Mitsuya Boeki Ltd.)
Corporate Profile
Download Corporate profile PDF file
Name

Mitsuya Boeki Ltd.
President (CEO&COO)

M. Kimura
Address

Yamaguchi Kosan Sakaisuji Bldg., 2-2-7 Kyutaro-machi, Chuo-ku, Osaka 541-0056, Japan
TEL:+81-6-6260-4581 FAX:+81-6-6260-4575

(ACCESS)
2-minute walk from Exit No.11 of Sakaisuji Hommachi
(Sakaisuji line, Chuo line)
Foundation

August 1, 1985
Capital

54 million yen
Sales amount

19,350 million yen (April 1, 2021 ~ March 31, 2022) 
Main Business Activity

1. Export, import and domestic sales of industrial chemical products, raw material for pharmaceutical products, raw material for electronic parts, semiconductor and health food.
2. All other activity relating to above No.1.
Senior Adviser

Y. Takahashi
Board of Directors

President & Representative Director M. Kimura
Managing Director H. Sakakibara
Director  H. Gen
Director  J. Morita
Director  H. Nerei
Director  K. Oto

Auditor

M. Ara
Corporate Officers

CEO & COO  M. Kimura
Associate Senior CEO     H. Sakakibara
Senior Corporate Officer  H. Gen
Senior Corporate Officer   J. Morita
Senior Corporate Officer  H. Nerei


Corporate Officer  K. Oto
Corporate Officer  S. Ashizawa
Corporate Officer  Y. Yoshikawa
Corporate Officer  H. Sano

Number of Employee

56 (June 29, 2022)
Bankers

MUFG Bank, Ltd.(Senba Branch)
Sumitomo Mitsui Banking Corporation (Namba Branch)
Mizuho Bank, Ltd.(Senba Branch)
The Senshu Ikeda Bank, Ltd.(Hommachi Branch)
Subsidiary company name & address

MITSUYA BOEKI USA, INC.
50 Chestnut Ridge Road, Suite 209, Montvale, NJ 07645, U.S.A.
Tel. +1 201 2930187 / Fax. +1 201 2930197
email: mbusainc@mitsuya-boeki.com
ORGANAIZATION